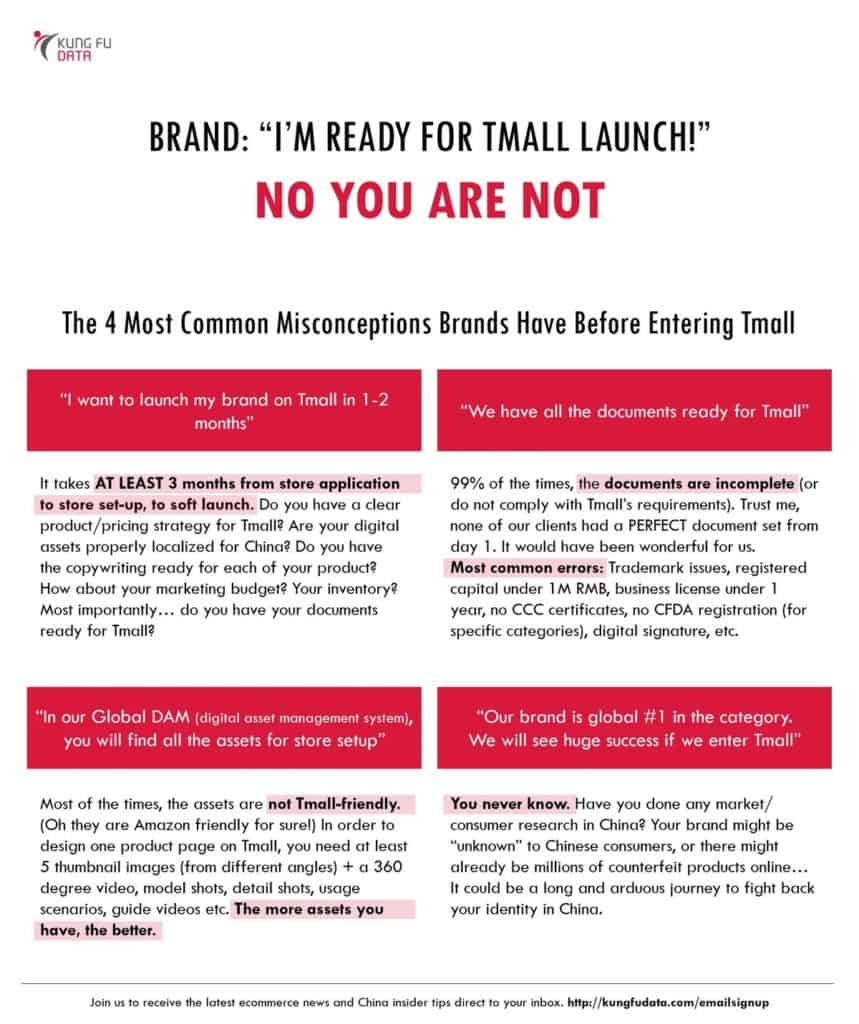 It seems like almost every day I hear from brands who claim they're ready for a Tmall launch. BUT most are dead WRONG.
Here are the 4 most common misconceptions brands have when it comes to entering China ecommerce:
1) "I can launch my brand on Tmall in 1 – 2 months."
It takes AT LEAST 3 months from store application, to store set-up, to soft launch. Do you have a clear product/pricing strategy for Tmall? Do you have your product listings ready? A marketing budget? Inventory? Most importantly… do you have your documents ready for Tmall?
2) "We have all the documents ready for Tmall."
99% of the time, the documents are INCOMPLETE (or don't comply with Tmall's requirements.) Trust me, none of our clients have ever had a PERFECT document set from day one.
3) "We already have all assets needed for store setup."
Most of the time, these assets are not Tmall-friendly. The sheer volume of images, videos, etc. required for a single Tmall product page is astounding!
4) "Our brand is global #1 in the category. We will see huge success if we enter Tmall."
There are NO guarantees. Your brand may be huge globally but unknown to Chinese consumers, or there may be countless counterfeits already saturating the market.