It's owned by Wanda Group, one of China's largest conglomerates, better known for its malls and cinemas all across China. It's also the major shareholder of AMC Theatres.
I'm talking about Feifan.
Their chairman Wang Jianlin is the same man that advised young entrepreneurs to start with "small" goals like earning your first 100 million. He had the vision of building a complete O2O ecommerce platform that integrates with offline retail.
When he first declared himself an ecommerce contender in 2012…. he said that Feifan's profits would surpass 10 billion RMB (U$1.4 billion) by 2020.
Back then, he actually didn't sound completely absurd. He had the capital and just acquired AMC theaters. JD was still a private company that hadn't seen any return on its massive investment in logistics yet. Alibaba still had plenty of problems battling fake products and fake orders.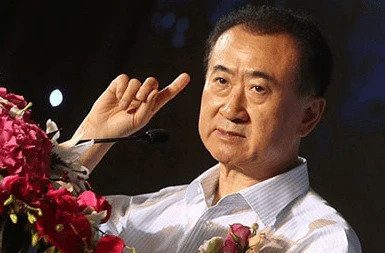 By 2014, Feifan even garnered the support of Tencent and Baidu. Together they represented the biggest successes in offline retail and internet technology. Just not ecommerce itself.
After wasting 1 billion RMB (with rumors going up to 5 billion), this year they are finally throwing in the towel. Reports say that they are already in the process of de-registering the Feifan company and settling debts.
What exactly were they going to build?
They were going to create the world's largest O2O retail platform. It would connect offline retail stores with consumers online, starting with all of Wanda's malls. It would be a model the entire world would use. It would enable businesses to capture the entire customer journey all through their platform.
And it would involve all the buzz words like big data, AI, smart shopping, customer journey, memberships, increased engagement etc.
What ended up happening was…
A communication disaster: When Tencent and Baidu were brought on board, the 3 stakeholders couldn't work together. An anonymous mid-level manager reveled that the guidelines for collaboration were unclear. Approval processes took forever. It led to Feifan releasing an incomplete consumer app that couldn't even integrate with Wechat or Baidu. Tencent and Baidu simply abandoned this project in less than 2 years.
Total mismanagement: Wang has a pure military style leadership and had no ecommerce in his DNA. This left little room for flexiblity and creativity – both of which are essential in China's ecommerce environment. Even the high profile hires from notable ecommerce platforms couldn't save the company. Former CEO of Mango City was paid 800 million RMB. A former Alibaba senior executive was paid 200 million. And there were many others.
Lost focus: Over the years, everything happened except ecommerce. Tencent and Baidu bailed. Wanda's financial issues on projects overseas forced them to cut up to 70% of Feifan employees. Then there were re-orgs that sent a sigfnificant amount of the remaining Feifan team to a different tech division of Wanda. Wanda malls were sold off to Suning. The travel/leisure division was sold to another company. There was nothing left to revolutionize. In the end they pivoted towards simply building membership programs for Wanda malls –something they can easily achieve today with a Wechat Mini Program under 10 Megabytes.