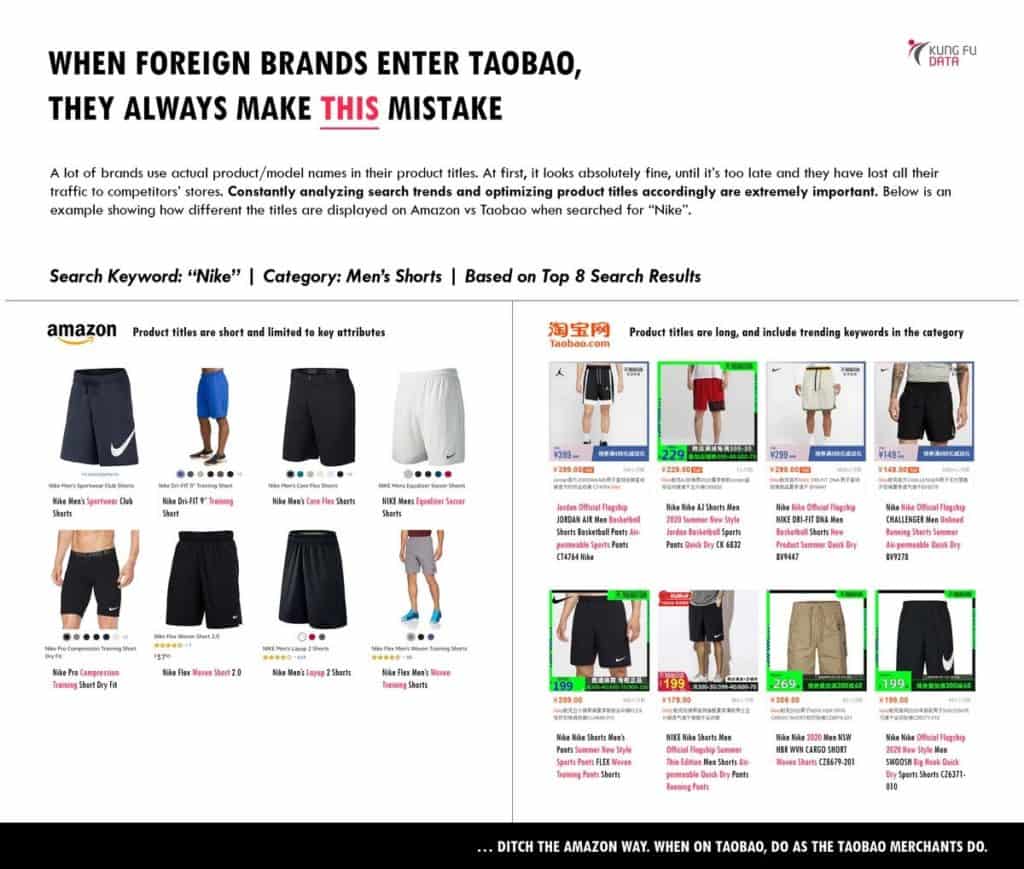 When Foreign Brands Enter Taobao, They Always Make THIS Mistake
I cannot stress this enough… doing business in China is NOT THE SAME as doing business in the West. Taobao is NOT Amazon.
When foreign brands first enter China ecommerce, they often use actual product or model names in their product titles.
At first it looks absolutely fine… this is how they've done things for years in the West, right?
WRONG!
Often, they don't realize their mistake until it is much too late…. after they've lost all of their traffic to competitors' stores.
Unlike Amazon, where product titles are short and limited to key attributes, product titles on Taobao are long, and include keywords that are trending within the category.
Constantly analyzing search trends and optimizing product titles accordingly is EXTREMELY important.
Check out the graphic for an example showing how different the titles are displayed when searching the keyword "Nike."
Don't fall prey to this costly mistake… ditch the Amazon way.
If you want a chance at success in China, take the time to do your research and adapt your strategies to what WORKS in China.