COMPETITION IS
ABSURD

IN CHINA
In China, only 1 in 20 online stores ever do more than 1 million Euro in sales.
When you include failures and false starts, the real figure is more like 1 in 10K (or even 20K). Given the high expectations of brands that enter China, that fact is rather sobering. The cost to run an e-commerce operation in China is HIGHER than in Europe. Even 1 million Euro GMV isn't profitable for brands in most categories.
GIANT ECOSYSTEMS
OWN IT ALL
The most common error people make when thinking about entering China ecommerce is assuming that Tmall stands alone. It doesn't.
Tmall is a status symbol in something much larger…a place where 670 million people begin and end their journey to buy nearly everything under the sun. That place is TaoBao. TaoBao has 80 million active store fronts and is a unique and all encompassing experience. It is C2C, B2C, M2C, DTC, B2B, B2B2C, M2B, M2B2C, M2B2C.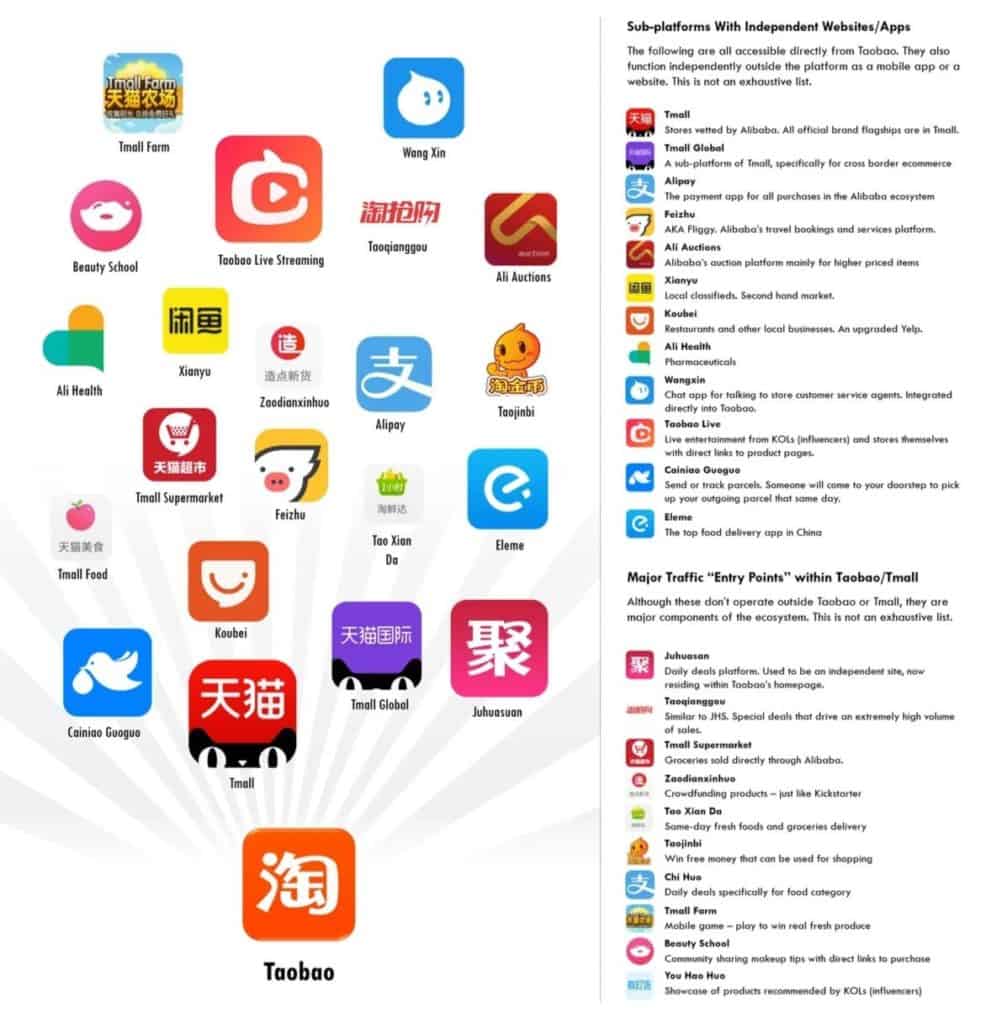 Taobao is an 'All Inclusive' platform… the largest and most successful online marketplace on earth.
Every permutation of buying and selling between individuals in China is represented. Here I can buy direct from brands AND factories. When shopping, 90%+ of Chinese consumers use mobile Taobao to browse, interact, purchase, and write reviews. This is because Taobao is a platform where you can get access to ALL Alibaba channels (e.g. Tmall, Tmall Global, Tmall Supermarket, Suning, etc).
CONSUMERS ARE
SUPER PICKY
Word-of-mouth convinces Chinese parents to make purchasing decisions.
55.6% put peer experience and KOL recommendations in highest regard, then consider more immediate decisions such as brand names/reputations, price and product origins.

Apart from the most known WeChat and Weibo, Chinese parents also like to use ones specifically focused on the parenting experience e.g. Baby Trees, Qinbaobao, Mamawangqingliao, and Mamabang, post 90s mothers also like to communicate on RED (Xiaohongshu).
Here are some rules to follow: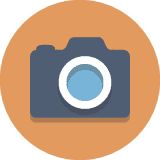 LARGE NUMBER OF
PRODUCT IMAGES
The minimum photo shoot for any client is 5 images and a 360 degree video.
So your brand assets have to be robust and beautiful. You have to write a ton of copy and content, and manage them.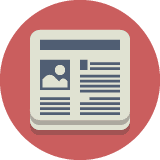 CLEAR DESCRIPTION & AUTHENTICITY
You have to prove that you are "REAL".

This is more difficult than you think. People that fake and squat in China are very clever, and they look more authentic than the actual branded products.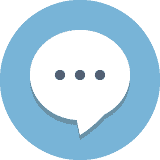 24/7 REAL-TIME
CUSTOMER SERVICE
Chinese consumers expect CS response via online chat channels 24/7.
If we miss 15 seconds, you're out of the game, they've bounced to a new store.
IT'S A PLACE WHERE
WINNER TAKES ALL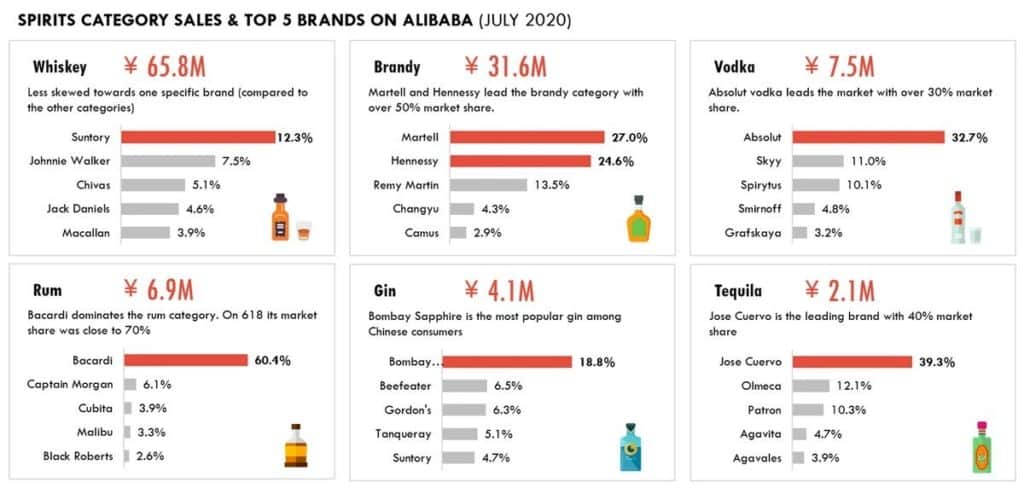 …AND SUCCESS ISN'T INCREMENTAL.
EVER.
Post-Launch Outcomes Are Unpredictable…
Especially For Start-up Brands With Little Or No Presence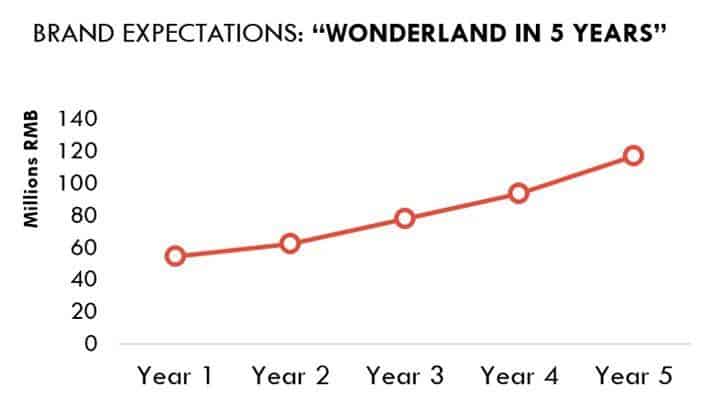 At least 50M+ RMB in Tmall sales from Y1
Healthy and incremental growth from Day 1.
Marketing Spend : 5% of net sales from Y1 through Y5, ratio unchanged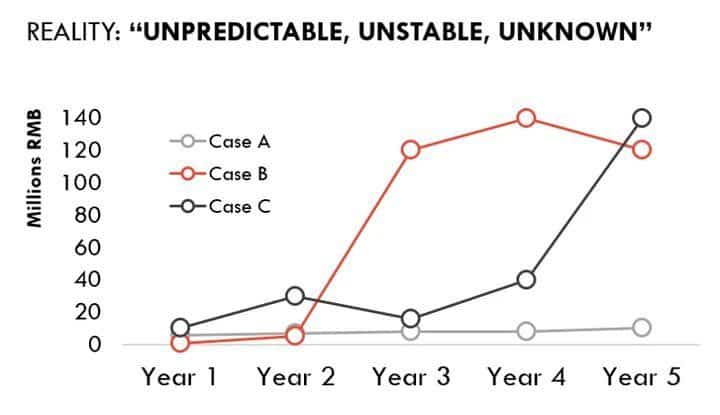 Unpredictable outcomes, depends on the brands' activation efforts, brand power & market resonance
Usually break-even (or even loss) on Y1-Y2
Marketing Spend: At least 40-50% of net sales on Y1-Y2, adjust based on the sales performance
...So we decided to take the lead to make China easier for any qualified brand.
We fix everything that's wrong and help them thrive in China's digital ecosystem